Teaching Resources and Games
This catalog has no sub-catalogs.
CGBK62 Recruitment and Organization Problem Solver Book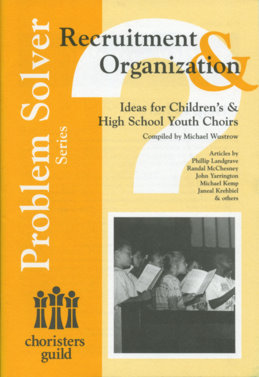 A resource for those who work with Children's Choirs and High School Youth Choirs, this booklet on Recruitment & Organization gives ideas and insights into creating a successful choir program: "How do you recruit young singers?", "When is the best time to schedule a choir rehearsal?", "How do you convince boys to sing in the children's choir?", "Are there ways to improve attendance at rehearsal?", "How can parents help with the choir program?", "What should be taken into consideration when planning the choir calendar for the year?", "How do you attract high school youth to a choir?", and "What do well-known youth choir directors say about today's youth?".